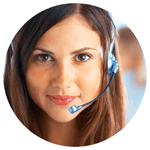 This is a brief overview of Total Wireless and how to get the information you will need if you wish to port your phone number out to a different company. You can use the Total Wireless porting instructions below to get your Total Wireless account number and password.
Total Wireless Contact Info
Customer Service: 1-866-663-3633
Hours: Monday – Sunday: 8:00AM – 11:45PM (EST)
Sales: N/A
Dealer Support: N/A
Fraud: N/A
Insurance: N/A
Porting Department: N/A
Tech Support: N/A
Carrier(s) used by Total Wireless
(CDMA): Verizon
(GSM-A): NO
(GSM-T): NO
(PCS): NO
(Other): NO
Total Wireless Porting Instructions
Your Total Wireless account number is the phone's MEID (Mobile Equipment Identifier) in DEC format. Total Wireless does not have passwords. However, you can use "0000" if the operator you are porting into requires a passcode. In addition, verify the address and ZIP code on file before submitting a port. Be aware that the customer information Total Wireless has on file may be a placeholder. In that case, it would not match the customer's real address.
Notes: Since Total Wireless is another MVNO launched by Tracfone, it is also sold in Walmart stores. In addition to phones, they offer no-contract prepaid plans.
Please contact Best Cellular customer service if you need help or can't find what you're looking for in our list of United States mobile virtual network operators and wireless communications service providers.