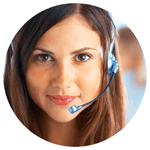 This is a brief overview of Tracfone and how to get the information you will need if you wish to port your phone number out to a different company. You can use the information below to get your Tracfone account number and password.
Tracfone Contact Info
Customer Service: 1-800-867-7183
Hours: Monday – Sunday: 8:00AM – 11:45PM (EST)
Sales: N/A
Dealer Support: N/A
Fraud: N/A
Insurance: N/A
Porting Department: 1-866-806-1840
Tech Support: 1-305-715-6500
Carrier(s) used by Tracfone
(CDMA): Verizon
(GSM-A): AT&T
(GSM-T): T-Mobile
(PCS): NO
(Other): NO
Tracfone Porting Instructions
If you're porting from Tracfone, you will need to know how to get your Tracfone account number and PIN. This page has all of the information you need to find your Tracfone account number and Tracfone security PIN. Before you begin a port from Tracfone, call them and request to release your number for porting. If you don't, you may experience delays in the port process.
How To Find Tracfone Account Number And PIN
First off, understand that your Tracfone account number is not the same as your phone number (MDN). If you bought a device directly from Tracfone (with their logo on the phone), your account number will be the 15 digits of the phone MEID or IMEI serial number.
To find these 15 digits, you will need to look on the back of your device. Some phones have the serial number printed on the phone itself, and for others, you need to remove the battery. If there is nothing printed on the device, or you cannot read it, you can look up your IMEI or ESN in the settings menu.
If you activated a BYOP SIM card with your own device, your account number will be the last 15 digits of your Tracfone SIM Card number. Read carefully, since the whole SIM ID number will be longer than 15 digits.
You can also view the account number in the "My Account" section of the Tracfone website. Click on "Add (or Edit) Nickname" and look for the account number.
As for the Tracfone password PIN, they do not use pass-codes for the porting process. If your new carrier requires a Tracfone PIN number for porting, you can use 0000.
What If You Forgot Your Tracfone PIN Code?
A Tracfone account PIN number is not necessary for porting out of their service (see above). If you're looking for how to find a Tracfone lost PIN, there are several other things it could be.
You might need a voicemail Tracfone PIN code reset. Unless you set it up manually, it will be the last 4 digits of your phone number by default. To reset your voicemail passcode, call the voice mailbox. Listen to the prompts and follow the automated system to reset the PIN.
Tracfone also uses a PIN when you add airtime to your phone account. Under your Tracfone device menu, open the "My Account" option and choose "Buy Now Summary." There you can see your PIN and other info about buying more airtime. If you don't see "Buy Now Summary" then look for a PIN Number under "My Account."
Tracfone No-contract Wireless Airtime cards include a PIN for adding minutes. You can find the Airtime PIN number on an Airtime card printed on the back. Airtime PIN code(s) may be printed on your retail receipt as well.
To call some areas of the United States, Tracfone requires a PIN number. This protects your airtime from unauthorized usage. You can use the AUTO-STORE PIN feature to save this four-digit PIN.
What Is My Tracfone Account Password?
Tracfone doesn't use a PIN or password for your account. If you forgot your online login information, you can reset it by clicking on "Forgot Password" under "My Account." After submitting the form, you will receive an email if you have one on file. Otherwise, you will receive a text message with the information you need.
How To Find Your Tracfone Serial Number
Look for the serial number either under the battery of your device or printed on the back of the phone. If neither of those is accessible or legible, you can look up the Tracfone serial number in the prepaid menu on the device. It is also printed on the activation card that came paired with your phone.
How To Transfer A Tracfone Number
Once you have your Tracfone account number, you can submit a port request with your new carrier. Make sure to use "0000" as the Tracfone security PIN on the port request.
What Is The Tracfone Port Number?
The Tracfone Porting Department has a dedicated number for questions regarding port requests and the porting process, listed above.
Notes: America Movil, a Mexican telephone company, owns Tracfone and multiple other MVNOs in the United States (including Straight Talk, PagePlus Cellular, and SafeLink Wireless).
Please contact Best Cellular customer service if you need help or can't find what you're looking for in our list of United States mobile virtual network operators and wireless communications service providers.