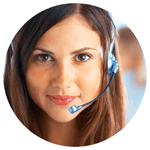 This is a brief overview of Verizon Prepaid and how to get the information you will need if you wish to port your phone number out to a different company. You can use the information below to get your Verizon Prepaid account number and password.
Verizon Prepaid Contact Info
Customer Service: 1-888-294-6804
Hours: 24/7 Customer Service
Sales: N/A
Dealer Support: N/A
Fraud: N/A
Insurance: N/A
Porting Department: N/A
Tech Support: N/A
Carrier(s) used by Verizon Prepaid
(CDMA): Verizon
(GSM-A): NO
(GSM-T): NO
(PCS): NO
(Other): NO
Verizon Prepaid Porting Instructions
Verizon Prepaid account numbers are 10-digits, then a dash ( – ) followed by 00001 (ex. 0123456789-00001). and the password is your 4 digit security PIN. You can get your account number by logging into your myVerizon account online, choosing Profile & Settings and then "Display My Prepaid Account Number". Add -00001 to the end to the end of the displayed account number.
Notes: Another way to get your account number without calling in:
1.) Log in to your Verizon Prepaid account.
2.) Right-click anywhere on the page.
3.) Select "View Source"
4.) Open a browser search box (CTRL + F on a PC, Command + F on a Mac).
5.) Search for "accountNumber" (without the quotes). You will find your account number listed next to this entry within the page Source.
Note: If you need to talk to a live representative, Dial the Postpaid Customer Service number (1-800-922-0204) and press 0#0#. Once a representative comes on, ask them politely to transfer you to a live prepaid rep.
Please contact Best Cellular customer service if you need help or can't find what you're looking for in our list of United States mobile virtual network operators and wireless communications service providers.