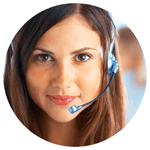 This is a brief overview of Verizon Prepaid and how to get the information you will need if you wish to port your phone number out to a different company. You can use the information below to get your Verizon Prepaid account number and password.
Verizon Prepaid Contact Info
Customer Service: 1-888-294-6804
Hours: 24/7 Customer Service
Sales: N/A
Dealer Support: N/A
Fraud: N/A
Insurance: N/A
Porting Department: N/A
Tech Support: N/A
Carrier(s) used by Verizon Prepaid
(CDMA): Verizon
(GSM-A): NO
(GSM-T): NO
(PCS): NO
(Other): NO
Verizon Prepaid Porting Instructions
Porting your number from one carrier to another doesn't have to be a huge headache! If you're looking for your Verizon prepaid account number and PIN, we have listed instructions on this page.
Here you can learn how to find your prepaid Verizon account number and PIN. Usually, people want their Verizon prepaid account number for porting out to another carrier. If that's what you need, read on for step by step instructions to find your Verizon account number and PIN.
How Do I Find Out My Verizon Account Number For Mobile Prepaid?
If you're asking, "How do I get my account number for Verizon prepaid?" you're in the right place. This page has everything you need for how to find your Verizon Wireless prepaid account number.
First off, you need to know that it's not your 10-digit phone number even though the first part is 10 digits long. After the first section, Verizon Prepaid account numbers include a dash ( – ) followed by "00001" (ex. 0123456789-00001).
You can easily find your account number through your My Verizon prepaid account login online. Find "Profile & Settings" then click on "Display My Prepaid Account Number". Simply add "-00001" at the end of that number.
For the tech-savvy, there's another way to see your account number online (without calling Verizon). After you log in to the Verizon Prepaid account page, right-click on a blank space in the page. Then, select "View Source" on the menu that pops up. Press CTRL + F (or Command + F if you're using a Mac) and type in the phrase "accountNumber" (without quotes). Your account number is listed within the page source code next to this phrase.
Where Can You Get Your Verizon Prepaid PIN Number
A Verizon Prepaid account PIN verifies your identity when you communicate with Verizon through their Online Chat or by phone. This 4-digit account security PIN is created when you set up any wireless numbers. You may have heard it called your "billing password" in the past.
This is a security feature, so take note that no legitimate company will call you out of the blue asking for your account PIN. Verizon will not send the account PIN to your mobile phone.
The account PIN is different from a My Verizon password. There is no "My Verizon account PIN number." Your My Verizon password is only used for managing your prepaid account online or on the My Verizon app.
The security PIN for your account will be a 4-digit number. If you're trying to remember your prepaid plan PIN, it cannot be any of the following:
The last 4 digits of your cell phone number
The last 4 digits of your Social Security Number (forward or backward)
A repeated number (ie, 1111 or 0000)
Sequential numbers such as 1234 or 9876
What If You Forgot Your Verizon Prepaid PIN Number?
You can reset or change the account security PIN through My Verizon online or the My Verizon app. If you need to know how to find your Verizon PIN, check the section above.
For My Verizon online, sign in to your My Verizon account. Then just enter your new account PIN in the marked box. Re-type the new account PIN after that and click on Submit. Congratulations, you've created or changed your account PIN! You'll receive a notification on your mobile phone from Verizon about the updated PIN.
To change your PIN with the My Verizon app, open the menu and tap on "Account". Look for "Account Settings" and tap on it, then on "Security". You'll see an item for "Manage Account PIN". There you can enter a 4-digit PIN. After you tap Next, you need to put in the new PIN one more time and hit Next again.
What if you get a notification about your account PIN being reset? If you didn't set up a new PIN yourself, contact Customer Service! Your account security may be compromised and you'll need to update all of your security information.
How Do I Find The Verizon Prepaid Contact Number?
To find the Verizon prepaid customer service number, you're on the right page. Simply scroll up to "Verizon Prepaid Contact Info" and call the 11 digit phone number for Customer Service.
What Is The Verizon Porting Department Number?
There is no Verizon port department phone number for prepaid accounts. The Verizon wireless porting department is only used for postpaid billing accounts. Porting from Verizon prepaid is still possible, but you can only contact them by calling customer service.
Notes: If you need to talk to a live representative, Dial the Verizon Postpaid Customer Service number and press 0#0# (or another series of random numbers). Once a representative comes on, ask them to transfer you to a live prepaid rep.
Please contact Best Cellular customer service if you need help or can't find what you're looking for in our list of United States mobile virtual network operators and wireless communications service providers.