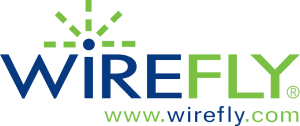 Best Cellular is proud to announce that Wirefly.com recently highlighted our company in an article titled, "Carrier Spotlight: Best Cellular". Site writer Guile Canencia did a great write-up on us. We're also proud to say Best Cellular is the first carrier to be featured in their new "Carrier Spotlight" category!
About Wirefly.com
Originally registered in November of 1999, Wirefly.com offers consumers a way to compare details of every cell phone plan on the market. Many local phone stores and retailers only carry a handful of devices. Customers who want to weigh their options sometimes feel limited by what's in stock. They go online and look for alternatives, but then get lost in the vast landscape of smartphones and carriers. Wirefly.com aims to change that. Their expert team dedicates time to discovering and comparing the details of each phone plan and handset on the market today. Users can confidently make informed decisions on cell phones, cell phone plans, TV, and Internet service using the site. Of course, reviewers also say time and again that the site has some of the easiest to use comparisons available.
Wirefly.com Comparison Tools
Besides offering free tools to compare cell phones and plans, Wirefly.com offers much more. Industry-leading tools examine home phone service, business phone service, Internet, TV services and more.
Wirefly Home Phone Service
This comparison tool sorts between residential VoIP providers and traditional landline service including Vonage, Phone Power, ViaTalk, 1-VoIP, & VoIPo. Alongside the services offered, the free phone service comparison includes key items such as the date each company was founded, company offices, coverage ranges, and the most popular plans. Wirefly even covers information on whether or not each company offers a money-back guarantee or free trial period. The tool analyzes carriers based on pricing, reliability, features, and benefits.
Wirefly Internet Service Comparison
In their internet service comparisons, the website allows users to find the best deals on high-speed Internet. Use their site to compare satellite, cable, and DSL high-speed Internet providers. Moreover, this tool can even find Internet providers that are compatible with a customer's current telephone or television service. The internet service provider comparison also includes a built-in speed test and allows consumers to sort internet service providers by state and ZIP code. The site also includes a helpful description of cable, DSL, and satellite Internet connections alongside contrasting their pros and cons.
Wirefly Business Comparisons
Alongside consumer-level comparison tools, Wirefly offers extensive information covering business plans for both telephone and internet. Businesses both small and large can easily find the best fit for their budget and logistical needs.

About Guile Canencia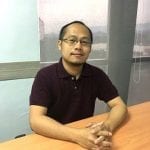 Originally from the Philippines, Guile Canencia has been freelance writing online for several years. He currently resides in the Cebu province, where he enjoys playing bass guitar in the band called, "Hastang".
Mr. Canencia has been covering mobile and carrier-related news for Wirefly since 2014. Before that, he has worked as an advertising copywriter and a web marketing specialist. In his free time, Guile loves to play bass guitar, or play soccer during weekends.