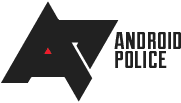 We would like to thank Ryne Hager at Android Police for referencing BestCellular.com in his article titled, "BLU's S1 leaks on Sprint's site, may be the first BLU phone to come to the network". AndroidPolice.com mentioned our press release about the Sprint BLU S1 pre-orders for $159.95 – Best Cellular was the first online retailer to offer the device for sale in the United States.
In their article, Android Police quoted our original press release about Sprint BLU S1. Specs included MediaTek MTK6750 octa-core SoC, running Android 7.0 Nougat. The Android Police article also referenced our BLU S1 product page with features about the phone. Features such as a 5.2″ HD display, 2GB RAM/16GB internal storage and a 13.0MP camera.
About Android Police
AndroidPolice.com is a tech blog about everything Android. They scour the Internet daily for the latest Android news. They publish content about technology tips, tricks, tutorials, videos, and podcasts. In addition, they also review devices, apps, games, and they even keep track of custom ROMs and hacks.
Their domain was registered on Monday, December 7, 2009. It's been great to see the growth this tech blog has experienced over the years, by producing tons of quality content and building relationships with device manufacturers, retailers, carriers and Mobile Virtual Network Operators (MVNOs).
Ryne Hager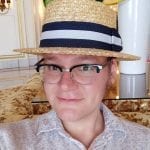 Ryne Hager is an author at Android Police. Besides being an entrepreneur and a tech enthusiast, Ryne Hager is said to be an avid scribbler.
To date, Ryne has written well over 500 posts for their blog. He has covered topics including mobile operating systems, phone deals, bugs and glitches, software exploits, phone security, phone trade-in offers and more.
Ryne Hager is extremely skilled at researching breaking tech news. Mr. Hager was one of the first authors to pick up our story about BLU (Bold Like Us) finally coming to market with a Sprint-compatible device. Keep up the great work sir!