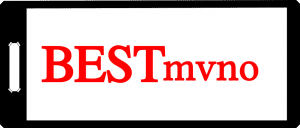 Best Cellular is very excited to be featured on BESTmvno.com – Best MVNO is one of the top websites to find Prepaid Wireless deals, news, reviews and more! BestMVNO has been serving the wireless industry with news since Joe Paonessa first founded BestMVNO.com in 2013. He was unhappy with the prices he was paying for cellular service. After researching how to save money on his phone bill, he discovered Mobile Virtual Network Operators (MVNOs). According to Mr. Paonessa, this allowed him to continue using his favorite network without paying a premium price. Since then, Joe has been sharing his research about MVNOs and the prepaid wireless industry so that others can learn how to save money on their phone bills.
About Best MVNO
BestMVNO.com was created in 2013 by Joe Paonessa. His website has been a valuable contributor to the prepaid wireless landscape ever since. Best MVNO offers very well written articles on a range of topics like prepaid deals, holiday specials, phone discounts, and developments from MVNO across the country. Similarly, they provide useful tools such as compare phone plans, a list of MVNOs, and reviews of cellular companies. If you need an informative place to find the best prepaid wireless deals or news, BestMVNO.com has you covered.
Featured On Best MVNO
Best MVNO created a very detailed article titled, "Best Cellular Everything You Should Know Before Subscribing" where the author covered monthly cell phone plans, things to know about Best Cellular, contact information, social media accounts, news, deals, and they even created a table providing all Best Cellular cell phone plans. At the same time, the article provides extremely detailed information about the rates Best Cellular offers, which is very helpful for a customer trying to find a cell phone plan to fit their needs.
Joe Paonessa – Founder of BestMVNO.com


Mr. Joe Paonessa has been involved with the Prepaid Wireless industry for a number of years. His website BestMVNO.com has helped many customers find the best Prepaid Wireless deals available. Best MVNO provides a place consumers can find valuable information about prepaid wireless companies to save money.