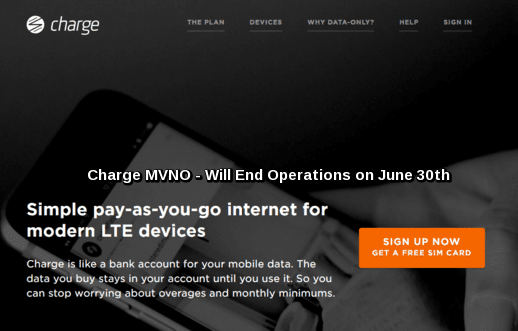 Charge is Going Out Of Business – The Sprint powered, data only MVNO called, "Charge" announced today that they will cease operations on June 30th. Charge launched as a new Sprint MVNO in March 2016. Shortly after launch, they started to offer talk and text to their customers as well. On January 17th, 2017 Charge decided it was necessary to stop offering talk and text. They decided to go back to being a data-only Sprint MVNO. 5 months and 13 days after revoking their talk and text offering, the company announced that Charge will end operations at the end of this month.
How Much is the Line Access Fee with Best Cellular?
Best Cellular never charges any hidden or unnecessary fees, including line access charges or line access fees. We also offer free activation, free port, and free configuration. Switch to Best Cellular today and see how easy it will be! We charge a $0.00 Line Access Fee!
Sprint Data Only MVNO, Charge is Going Out Of Business on June 30th
We never like to see an American business fail but the prepaid wireless market is extremely competitive. Charge is Going Out Of Business but it isn't for a lack of trying. They had a very inexpensive plan that only cost customers a $3 monthly service charge or, "line access fee" as many phone companies call it. Their data cost only $13/GB. Typically companies with such low rates hope to gain enough customers at this loss-leader type of pricing. Eventually, they turn a profit if the carrier gives them a volume-based price break.
Companies Offering Data Only Plans
Best Cellular has offered to port phone numbers of current Charge customers into our Best Cellular (PCS) service. Customers who port over will be able to keep their same phone, SIM card, and current phone number. Best Cellular offers many different plans from all (4) major US carriers. IoT developers who used the MVNO as a way to supply mobile data to their IoT or M2M devices should look at our IoT / M2M Mobile Data Plans on all 4 Nationwide networks.
Developers who used Charge for their inexpensive data plans have the option to integrate our custom dealer API into their website which will allow their customers to sign up for service, pay their phone bill, add or remove features and manage their account through their own site! Dealers using our API can sell Data Only Plans or talk and text plans as well.
/api/