On Wednesday, 6/7/17 San Diego, CA based company, DexCom Inc. (DXCM) announced that they have won the approval from the United States FDA to launch their official DexCom G5 mobile app for Android devices!
Click here to download Dexcom G5 Mobile for Android!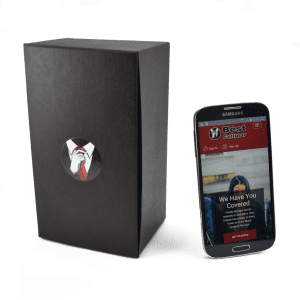 The Dexcom Android App will allow diabetic patients to keep track of glucose levels on their Android phone or tablet. We expect this advance to greatly increase DexCom G5 Mobile device sales because a reported 80% of American smartphone users have Android devices while less than 18% currently use iOS phones. See our own poll results here: Android Vs. iOS.
Kevin Sayer, President and CEO of DexCom says he's excited to be launching the new DexCom Android App that was, "thoughtfully designed with customer needs and feedback in mind". This will make life so much easier for diabetic patients who use Android devices!
DexCom G5 Mobile Android App – Available June, 2017
In June, 2017 the Dexcom G5 Mobile app for Android will be available on several Android devices from Samsung, Motorola and LG, as well as Android Wear watches. Later on, the DexCom G5 Mobile Android App will be available on millions more Android phones.
Where to download the DexCom G5 Mobile Android App
Download the DexCom Android App from the Google Play Store. Make the most of your Android Wear watch. Download the DexCom G5 Mobile Android App for your watch as well! We're excited to see DexCom for Android! As both a Type-1 diabetic and an Android user, this will make life so much easier! I'll be able to know what my blood glucose is, simply by looking at the DexCom for Android app on my phone or watch!
In 2015, DexCom Inc. launched their iOS app that has been an incredible resource for diabetic iOS users. Many wireless retailers noticed an increase in Apple device sales due to the huge number of diabetic DexCom customers who needed an iPhone to connect to their DexCom G5 Mobile continuous glucose monitor.
/dexcom-g5-cgm/