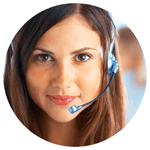 This is a concise overview page for Sprint Prepaid. How do you get the information you need to port your phone number out of Sprint Prepaid? You can use the information below to get your Sprint Prepaid account number and password.
Sprint Prepaid Contact Info
Customer Service:
Hours:
Sales:
Dealer Support: 1-855-639-4644
Fraud:
Insurance:
Porting Department:
Tech Support:
Carrier(s) used by Sprint Prepaid
(CDMA): NO
(GSM-A): NO
(GSM-T): NO
(PCS): Sprint
(Other): NO
Sprint Prepaid Porting Instructions
How do you find your Sprint Prepaid account number? These steps are provided by Sprint themselves:
Login to the Sprint website with the username and password you created when you signed up for service.
Click on the "My Sprint" button.
Choose the "View Bill" option.
Your account number should display at the top right side of the screen.
If you can't access your online information, here's another method:
Your Sprint Prepaid Account number is 9-digits long. You can find it on your paper bill or statement at the top. If you do not have access to your previous records, you need to call one of the Sprint Prepaid contact numbers above.
Either way, once you get your account information here's how you identify your Sprint Prepaid PIN:
This number will be the passcode Sprint Prepaid customer service requires when you call. You can set up or change your Sprint Prepaid PIN on your online account. Otherwise, you can call Sprint if you do not have access to your online account.
Notes: Sprint Prepaid is owned and operated by Sprint directly, just like their other MVNOs Boost Mobile and Virgin Mobile USA.
Please contact Best Cellular customer service if you need help or can't find what you're looking for in our list of United States mobile virtual network operators and wireless communications service providers.