Greenwave Systems – creators of the AXON Platform and other data management software for Big Data processing.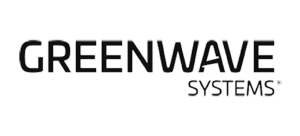 Who is Greenwave Systems?
Greenwave Systems looks to be a services-enabling platform for others to innovate. They currently develop and maintain the AXON Platform among other solutions in order to service IoT providers. Furthermore, the purpose of their software is to standardize the "language" that IoT devices use to communicate. This means AXON will increase usability for the end-consumer. Management via the AXON Platform and other software by Greenwave Systems meets this goal. In addition, their IoT on-boarding process is a comprehensive solution for businesses:
Business analysis and customized resolutions meet the requirements of device establishment while enhancing user interaction.
Developers create software focused on profitability, connectivity, and efficiency.
Systems that automatically diagnose and resolve problems reduce the cost of support.
As a result, AXON is a stable platform that manages Big Data processing, diagnostic oversight, and system maintenance.
What is the AXON Platform?
Originally, the AXON Platform was created by Predixion Software in 2009. It was later acquired by Greenwave Systems in Q3 of 2016. Comprised of a multi-layered structure, it includes cloud performance, an API that uses XMPP, and an embedded core. The data management software allows the user to dynamically scale as needed. That means an infrastructure can grow in the number of individual units without reassembling their software system. Additionally, Greenwave Systems will match the AXON platform to specific business needs in order to leverage its potential in a customized fashion through Greenwave 360.
Enterprise IoT Solutions
SIM cards and HAN radios form the basis of connectivity for AXON Platform for Mobile IoT. Comprehensive enterprise IoT and M2M solutions provide support for IoT use cases now while market propositions can meet future needs as well. Best Cellular is proud to offer custom rate plans for your IoT and M2M projects to give your devices the inter-connectivity they need thr0ugh a mobile data network.