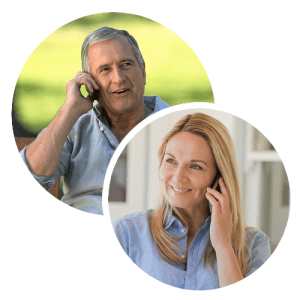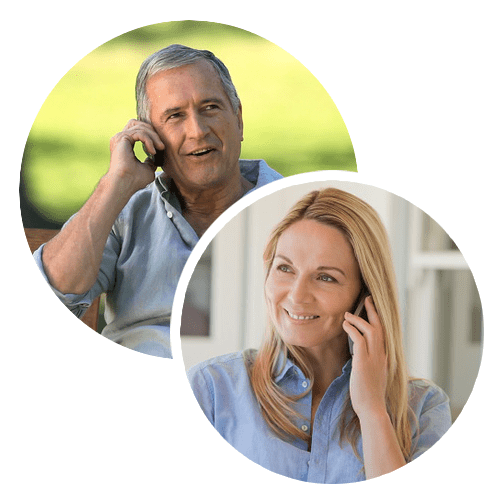 You might have heard about the "Obamaphone" before as a free option for those with low income. But are Obama Phones really free? What is an Obamaphone? Who is paying for that phone? And how do you get more minutes on an Obamaphone? We took the time to research these topics and give you our findings below.
What is an Obamaphone?
What most people refer to as an Obamaphone is actually part of a government program that the FCC initiated far before Obama was in office. The program, called Lifeline Assistance, did cover cell phones starting in 2008, which just so happened to be when Obama took office. However, the Lifeline Assistance project originally covered only landline phone plans. Tracfone became the first company to cover cellphones using the federal program in 2008, just before Obama's inauguration. Today they operate upwards of 4 million lines through their SafeLink Wireless brand. T-Mobile also supported the Lifeline program until 2015 when they cut it off, citing low subscriber numbers.
Consumers who want to participate must have an income no higher than 135% of the Federal Poverty Guidelines. Otherwise, they can qualify if they are already enrolled in another federal assistance program such as Medicaid, food stamps, etc.
How do I get more minutes on my Obama phone?
Since neither the phones nor the service are provided by the government directly, you need to deal with the carrier of your Lifeline phone. Most people using an "Obama phone" signed up through either SafeLink Wireless or Assurance Wireless. Approximately 60 different Lifeline Assistance carriers participate throughout the US. You may need to do a little digging to find the one nearest you. In order to get more minutes on a Lifeline Assistance phone, you must wait until the next month or sign up for a paid plan through a carrier. Most of the carriers who support the program will give 250 free minutes or less for the month.
Are Obama Phones really free?
This is where the details get complicated. For the approved end-user, your phone and/or service might be completely free. You will have to go through a qualification process first. Many of the Lifeline Assistance participators accept proof of federal assistance, which may lead to the confusion that it is a federally-funded subsidy program. The same set of individuals using welfare or Medicaid systems will typically pre-qualify for Lifeline Assistance.
All of the carriers involved in the program contribute to the Universal Service Fund. This fund, managed by the FCC (Federal Communications Commission), collects fees from the carriers through the Universal Service Administrative Company. The proceeds from the fund are then redistributed to subsidize the costs for phones and service. What many paying customers do not realize is that they are giving into this fund by default. Check the line items on your monthly bill for USF or Universal Service Fund charges to see what you are paying. Note that this itemization is not required by the FCC, and differs from the Federal Subscriber Line charges.
How do I get a replacement phone from SafeLink wireless?
SafeLink Wireless does not provide insurance for their free devices. You can purchase a compatible device from Tracfone or call a customer service representative to get more details. Once you have a replacement phone in hand, they can assist you with transferring service.
Can I use my own cell phone with Safelink Wireless or Assurance Wireless?
Some of the Lifeline Assistance companies do allow you to Bring Your Own Device. However, it must be compatible with their top-level carrier. Call and verify before you purchase a device for one of these programs. Samsung, LG, and Motorola all make handsets compatible with these services.
Who owns Safelink Wireless?
America Movil, owned by Carlos Slim, operates Safelink Wireless alongside multiple other MVNOs such as Tracfone and Straight Talk. None of the companies are controlled directly by the United States government. As previously stated, money for the company's free phone program comes from the Universal Service Fund.
When did the Lifeline program start?
The FCC authorized the landline service subsidizations under President Clinton in 1996, but the program actually began in 1985 under President Reagan' administration. Since then, the Lifeline Assistance program has expanded to include cellphone plans and devices. Discussion over whether Lifeline Assistance should cover high-speed internet access is still underway as of 2018.
How much is Lifeline phone service?
According to the FCC, eligible subscribers can receive up to $9.25 in discounts through the program. However, many carriers who tap into the Universal Service Fund use the allocated funds to create free low-usage plans instead of discounting existing plans. Again, applicants must provide proof of eligibility.
Can you get both Assurance Wireless and SafeLink Wireless?
Since the FCC approves subsidy payouts per individual, you are not legally allowed to use more than one Lifeline Assistance plan. However, due to high rates of fraud and a lack of accountability, many criminals have been able to cheat the system and register multiple free accounts.
Fraud Within the Lifeline Assistance Program
Unfortunately, this federally-managed program suffered from many counts of fraud over the years. In 2012, the FCC enacted a reform in order to curb losses and illegal activity. This plan went on to save over $2 Billion within three years. Criticisms of the USF management persist under certain categories.
Funding for Only Eligible Services
Once the money leaves the USF, it is under cellular carrier control. This means they self-regulate and self-report how they use those funds. It is up to the integrity of the cellular industry to determine whether the finances go back to users in need and under the approved services.
The Right Amount of Disbursement
Again, the funds allocated to carriers are their responsibility. That means they will be the sole authority on how much each individual receives under the program. While the FCC does hold them accountable, much of the specifics get lost in the shuffle.
Time Management
Once they receive an application, cellular carriers do not always run the approval process in a timely manner. The receipt of funds by individuals also may or may not occur according to their needs.
As you can see, the "Obama phone" system is not perfect, but it does contribute to millions of Americans receiving free or low-cost access to telecommunication. In this modern age, where business runs online or over-the-phone, that access could make the difference between life or death for disabled or elderly users.
For more information on affordable phone plans, check out the BestCellular.com homepage, where we offer simple phone plans starting at $15 per month.