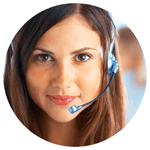 This is a brief overview of Simple Mobile and how to get the information you will need if you wish to port your phone number out to a different company. You can use the Simple Mobile Porting Instructions below to get your Simple Mobile account number and password.
Simple Mobile Contact Info
Customer Service: 1-877-878-7908
Hours: Monday – Sunday: 8:00AM – 11:45PM (EST)
Sales: N/A
Dealer Support: N/A
Fraud: N/A
Insurance: N/A
Porting Department: 1-866-806-1840 | Dial this PIN: 662232
Tech Support: N/A
Carrier(s) used by Simple Mobile
(CDMA): NO
(GSM-A): NO
(GSM-T): T-Mobile
(PCS): NO
(Other): NO
Simple Mobile Porting Instructions
You will need your Simple Mobile account number and PIN number in order to port to another carrier. If you don't have this important Simple Mobile port out information, use this page to find your Simple Mobile PIN and account number.
How To Find Your Simple Mobile Account Number
First off, let's see what is a Simple Mobile account number. This number is used to identify your account with the carrier, and you must have it in order to keep your number and port it to another carrier. It's not the same as your Simple Mobile online account username.
Your Simple Mobile account number uses the last 15-digits of the SIM ICCID (Integrated Circuit Card Identifier), the number printed on your SIM card. If you originally activated with a BYOD (Bring Your Own Device), your Simple Mobile account number comes from the SIM card number. Any phone you bought from Simple Mobile might use the IMEI as the account number.
Your account number is also listed under the My Simple Mobile login online. After you sign in, look under "Update Account" in the upper right hand corner and you should see the Account Number there.
How Do I Get My Simple Mobile Account Number?
Let's say your ICCID is unavailable, and you cannot login to see the account number online either. In that case, call customer service around 8:15 AM (7 days a week) in order to get ahold of an actual person. Once you are on the line, press these numbers to navigate through the automated menus to a live rep: 1-5-5-6-2-2. Then you can ask for the info you need.
Where To Get Your Simple Mobile PIN Number
The other piece of information you need to port successfully is your Simple Mobile service PIN. This passcode will be the last 4 or 8-digits of the ICCID. Simple Mobile typically emails you the PIN number when you activate, so you may have to dig through old messages (and check the spam folder) to find it.
Note that you cannot view your PIN on your online account login. If you forgot it, you can call customer service and have them resend it or call you back on your active line to verify. For many accounts, your online password and account service PIN will be the same.
How To Find Your Simple Mobile SIM Number
The Simple Mobile SIM number, or ICCID, is a number from 18 to 20 digits long. It uniquely identifies your SIM (Subscriber Identity Module) card so your carrier can activate your service. A Simple Mobile SIM card number also contains your My Simple Mobile account number and PIN, as seen above.
How Do I Find My Simple Mobile Password?
The process for how to find My Simple Mobile account number and password is listed above. Just remember that your password for Simple Mobile login My Account might be the same 4-8 digit PIN as your service PIN, using the last digits of your SIM card.
What If I Forgot My Password For Simple Mobile Login On My Account Online?
You can reset your My Simple Mobile online account password through their password recovery feature. They will email you a link to reset your forgotten password.
What Is the Simple Mobile Port Number?
Once you've learned how to get a My Simple Mobile account number and PIN, you're ready to change carriers. You can file a Simple Mobile port out request from your new wireless provider using the Simple Mobile account info you gathered above.
There is a porting department listed above, which is the Simple Mobile transfer number you might need in case the port request stalls. Make sure you have paid off your remaining balance before porting out. Then give them a call to make sure your number is released for porting.
What Is My Simple Mobile Activation ZIP code?
You must have the correct ZIP code for a succesful port. The ZIP code attached to the account may not be the actual ZIP code of the account holder. Often the local dealer who sold your SIM inputs their own ZIP code and it does not match the customer.
If you forgot the ZIP or it does not match, you must call the porting department and get the correct ZIP code. (You might get the message "ZIP_CODE_REQ_OR_INCORRECT" on a failed port request). They can verify the active device via text, then give you the correct activation ZIP code.
Notes: Like most MVNOs, your number must be active in order to port out from Simple Mobile. If your plan cycle ends, you could have up to 30 days before that number is fully deactivated and lost forever.
A Simple Mobile device will only activate on another T-Mobile-based MVNO. You could possibly unlock a device to use on another GSM network, but to port over for PCS or CDMA coverage, you need a new phone.
Beware of "port out scams" involving T-Mobile MVNOs like Simple Mobile. If a third party learns how to get a Simple Mobile account number, they may use that account information to steal your personal data. Keep an eye out for any suspicious calls or messages on your cell phone.
Simple Mobile is owned by America Movil, a Mexican company that operates multiple MVNOs throughout North America such as TracFone Wireless. They also manage Page Plus Cellular, Safelink Wireless, Total Wireless, Walmart Family Mobile, NET10 Wireless, GoSmart Mobile, and Telcel América.
Please contact Best Cellular customer service if you need help or can't find what you're looking for in our list of United States mobile virtual network operators and wireless communications service providers.