Become An Affiliate
If you have a website, you can become an affiliate and automatically get paid every time you refer a sale!
If you're interested in becoming a dealer, please call 970-589-3433 first. We are currently trying to catch up with a huge backlog of dealer applications. We are in the process of training additional dealer support staff. Please accept our sincere apologies for the wait!
We ARE Accepting New Affiliates!
Apply to become an affiliate by clicking the green button!
We are NOT currently accepting new dealer applications (without prior contact with our dealer support team)!
The Fields Below Are Only For Dealers - Not Required For Affiliates
Summary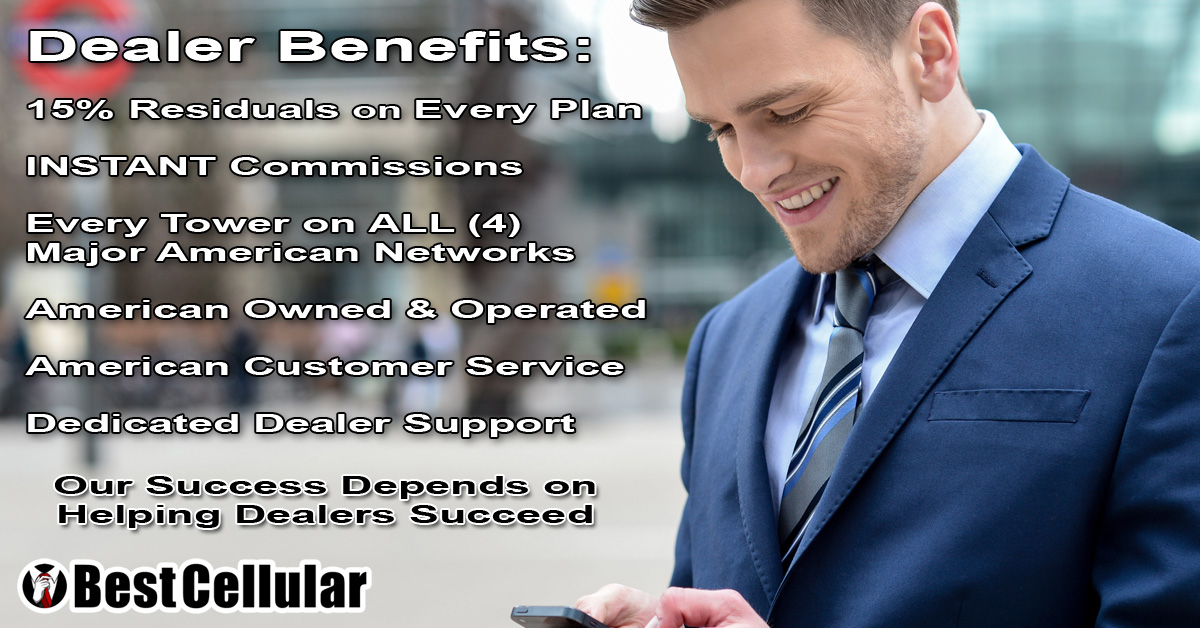 Service Type
Become a Best Cellular Dealer - Open your own store!
Provider Name
Area
Description
Best Cellular dealers have access to activate their customers on Every Carrier Nationwide with No Contracts and No Credit Check. Make some of the highest profits in the prepaid wireless industry!