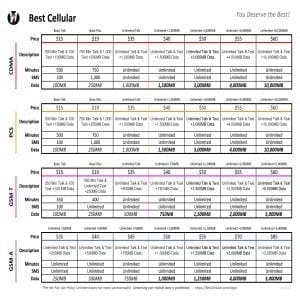 Click to download Best Cellular Rate Plans – Printable Fliers (PDF file).
We recommend using a good quality "Ultra-Bright" white paper stock in standard letter size (8.5″ x 11″) and selecting "Color" print options.
Be sure your printer is set to "Landscape Orientation" and select "Auto-Rotate and Center" if needed.
Once you print these fliers on bright white paper, we recommend folding them so they're easier for your customer to take with them.
How to Tri-Fold Best Cellular Rate Plan Fliers
These Best Cellular Rate Plans fliers can be folded in a tri-fold (a.k.a. "Z-Fold" shape by following the simple instructions below:
First, fold the right side of the flier towards the red dotted line in the example.
Once the right side of the flier is folded approximately  1/3 of the way across, fold the left side of the flier towards the blue dotted line in the example (the already folded side).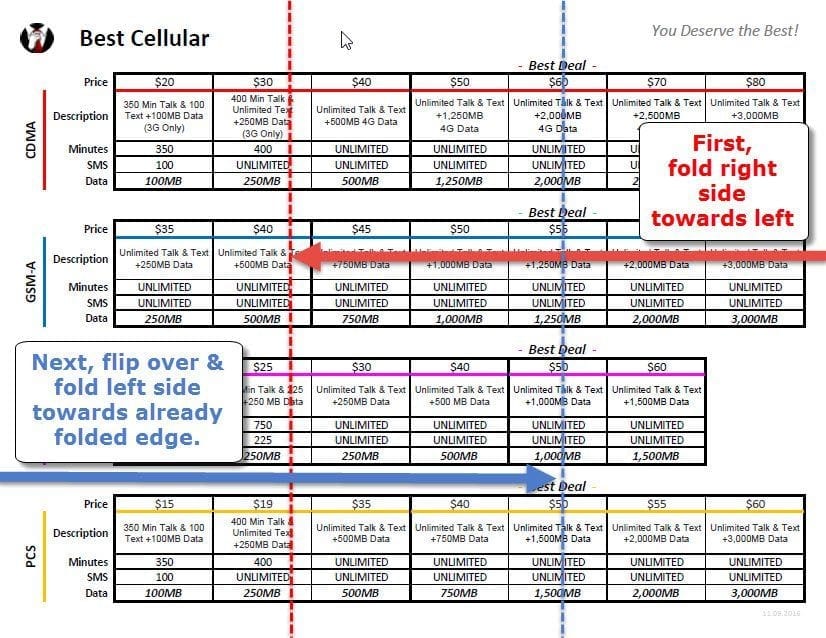 The printable rate plans above provide an easy way to look at a cell phone rate plan comparison. As our customer base keeps increasing, we pass the better rates on to our customers.
Summary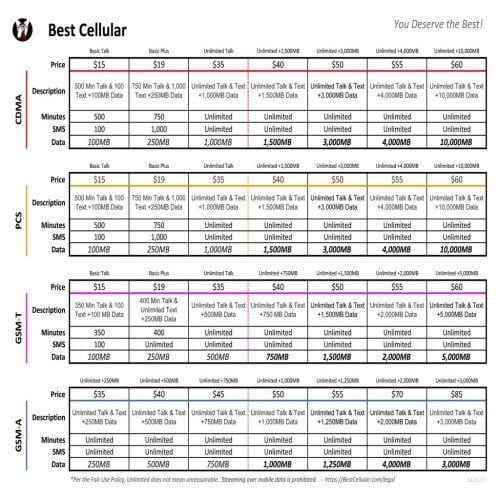 Service Type
Provider Name
The Best Cellular Prepaid Network
,
Area
Description
The Boss Cellular Rate Plans Printable Fliers are great for dealers and customers alike to print out a copy of all the most current Best Cellular rate plans and compare each networks offerings on a single page!